Ever since we started the #RecallNewsom Asian Community Special Operation Campaign, we have received enormous support from our communities, in and out of Asian communities!
And we proudly announce that we have printed and distributed all of the flyers designed by our volunteers as of 9/13!
References for Recall Reasons
The Ads project is a special operation, and the flyer is a special operation within the Ads project! We've gotten a designate donation from Cindy for the flyer project, so we worked on it day in and day out!
Thank you Serena and Tina for the research and design!
Thank you Ava, Jennifer, Debbie, Haiyang for your hard work on the logistics!
And than you everyone who has worked so hard to distribute all of the flyers within such a short time (within a few days!):
Amy, Lisa, Ali, Heizi, Tianya, Ali, Ava, LK1027, Haiyang, Laura, Abu (Emily), Iamwlh, Jennifer, Yi Feng, Alan Guo, Xiaoshan, Ye Liu, Meitong Jin, Jessica Hu, Linda Song, Wutong Mama, Zhuozhuo, Cherry, Jessica, Hua, Cindy, louise, Li, Jenny, Xiaoguang, Lila, Ta Cheng, 2021 New visions, Martin, Deborah! (Un-ordered list)
With this flyer project, we proudly conclude our special operation on 9/13, one day before the election day of this Recall Election!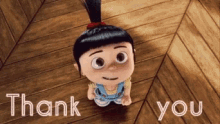 Team "Equal Rights for All – PAC" (https://erfapac.com)
---