Ever since we started the #RecallNewsom Asian Community Special Operation Campaign, we have received enormous support from our communities, in and out of Asian communities!
And we proudly announce that we have the Chinese communities in South California covered!
Singtao Daily Newspaper (Chinese Mandarin) Ads are published as of 8/24, and it's available in both stores and online!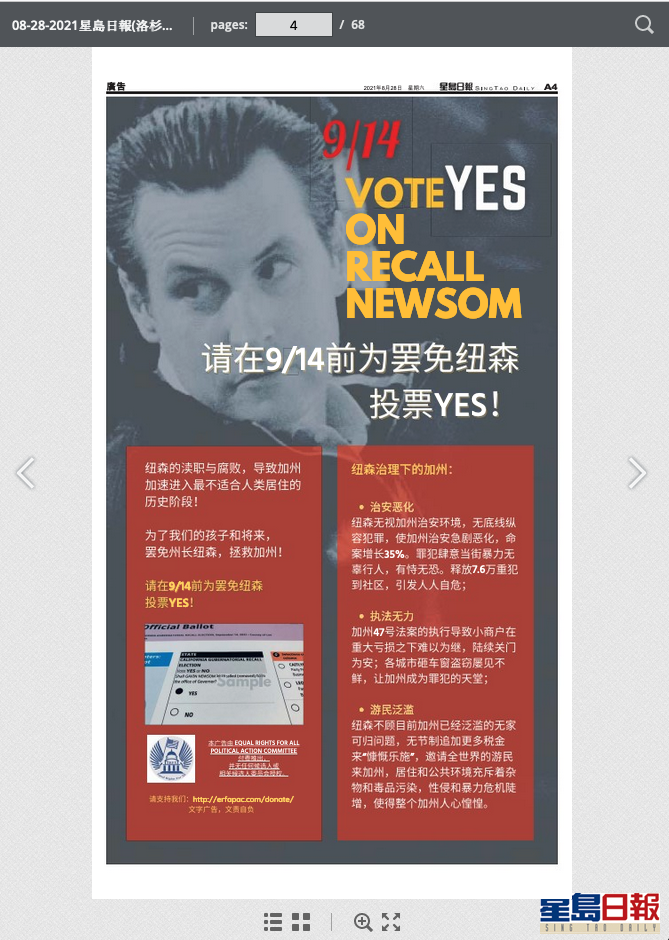 Please forward this page to your Indian friends so more people can help spread the words!