FOR IMMEDIATE RELEASE
July 04, 2023
RE: Independence Day Remarks from Mr. Ward Connerly
The 4th of July is an important day of celebration for our nation. It is a day for families, friends and neighbors to gather and acknowledge with gratitude the freedoms which we all enjoy as members of the American family.
This July 4th is especially significant and enriching because, just five days ago, the highest court in the land rejected the use of race in college admissions. The court went further, however. It called attention to the "personality index" used by Harvard and other institutions to mask their stereotyping of American citizens they seek to disfavor.
In unequivocal terms, the court rejected the pursuit of "diversity and equity" as the rationale for discriminating on the basis of race. There is no good discrimination when it is done on the basis of race. It all betrays the 14th amendment of our constitution.
This is a time to rejoice!
Sincerely,
Ward Connerly
President of Equal Rights for All PAC
President of Californians for Equal Rights for "No on Prop 16 " CA 2020
Chairman of the California Civil Rights Initiative for "Prop 209" CA 1996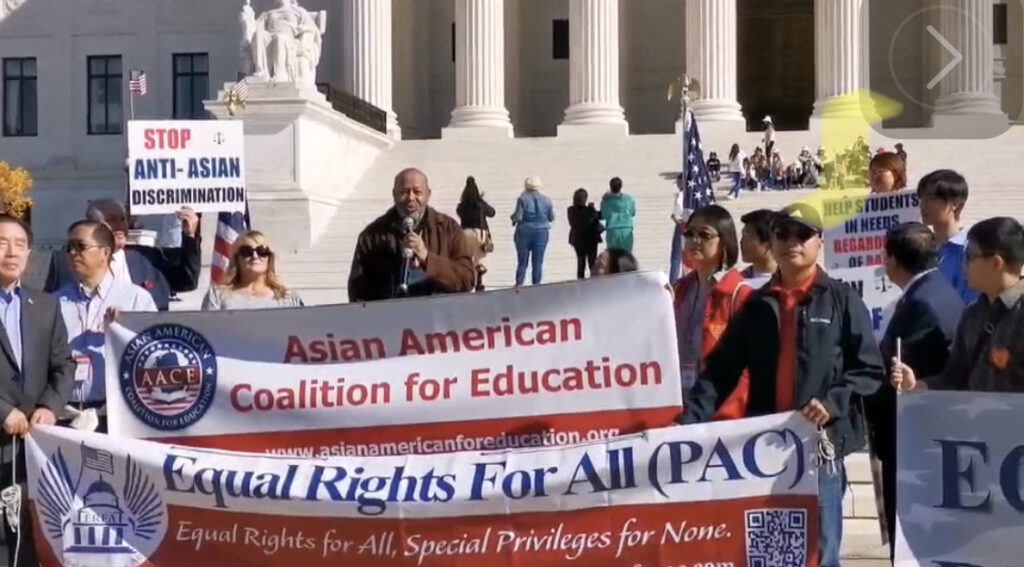 2023年7月4日
主题:独立日沃德·康纳利先生的讲话
7月4日对我们的国家来说是一个重要的庆祝日。这是一个家庭、朋友和邻居齐聚一堂,感激我们作为美国大家庭成员所享有的自由的日子。
今年的7月4日尤为重要和充实,因为就在五天前,最高法院拒绝了大学录取中使用种族的做法。而且最高法院还更进一步明确敲打了哈佛和其他机构使用的"个性指数",指出这是用以掩盖这些高校利用僵化的刻板印象来打压一些美国公民的不公平手段。
法院明确地拒绝了以追求"多样性和结果公平"为由进行基于种族的歧视。从来没有所谓的好的种族歧视,这一切都背离了我们宪法的第14修正案。
这是一个值得庆祝的时刻!
此致
沃德·康纳利
全美平等权利政治行动委员会主席
加利福尼亚人平等权利倡议"反对16号提案"加州2020年
加利福尼亚州平权法案倡议"209号提案"主席 1996年