For Immediate Release
May 27, 2021
Sacramento, CA – May 27, 2021
On May 26th, 2021, Equal Rights for All – PAC, joined Californians for Equal Rights Foundation (CFER) and other 16 organizations, sent an official letter to the California State Legislature, opposing AB101— the state mandate for ethnic studies as a high school graduation requirement.

ERFA PAC will hold the politicians accountable for their efforts to divide this nation by pushing the highly controversial ethnic studies model curriculum into our schools.
For full PDF: download here.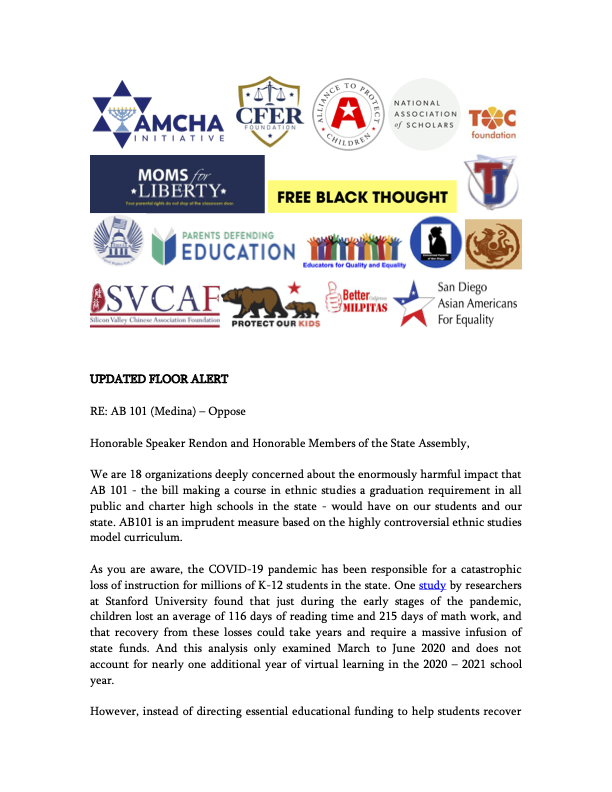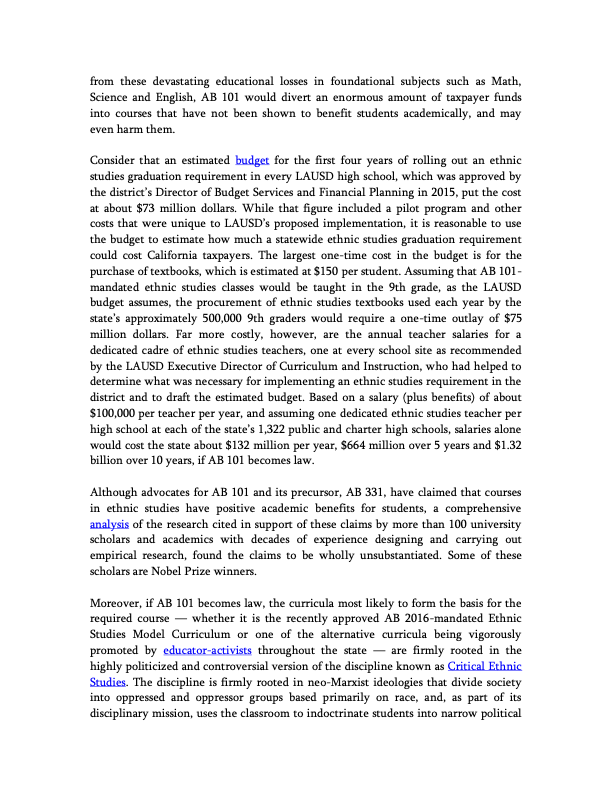 About Equal Rights for All PAC (ERFA PAC): Equal rights and the supremacy of personal liberties are at the heart of America's founding. Unfortunately, both of those most basic ideals are being eroded due to a lack of defense by elected officials. "Equal Rights for All PAC" will seek to identify, nurture and contribute to political leaders who support equal rights for all citizens." We believe in Prop 209 and we have defeated Prop 16 with California voters. We will keep fighting to make sure that "the state shall not discriminate against, or grant preferential treatment to, any individual or group on the basis of race, sex, color, ethnicity, or national origin in the operation of public employment, public education, or public contracting."