Our #RecallNewsom India Post Ads printed version was available at all Indian stores throughout California starting from 8/29!
Is there an Indian Cash & Carry store in your neighborhood? Go grab a copy! India Post is a weekly newspaper, so it's going to be available at Indian stores throughout CA for the whole week! Go pick up one copy for yourself at any time!
And you can also download the PDF version here!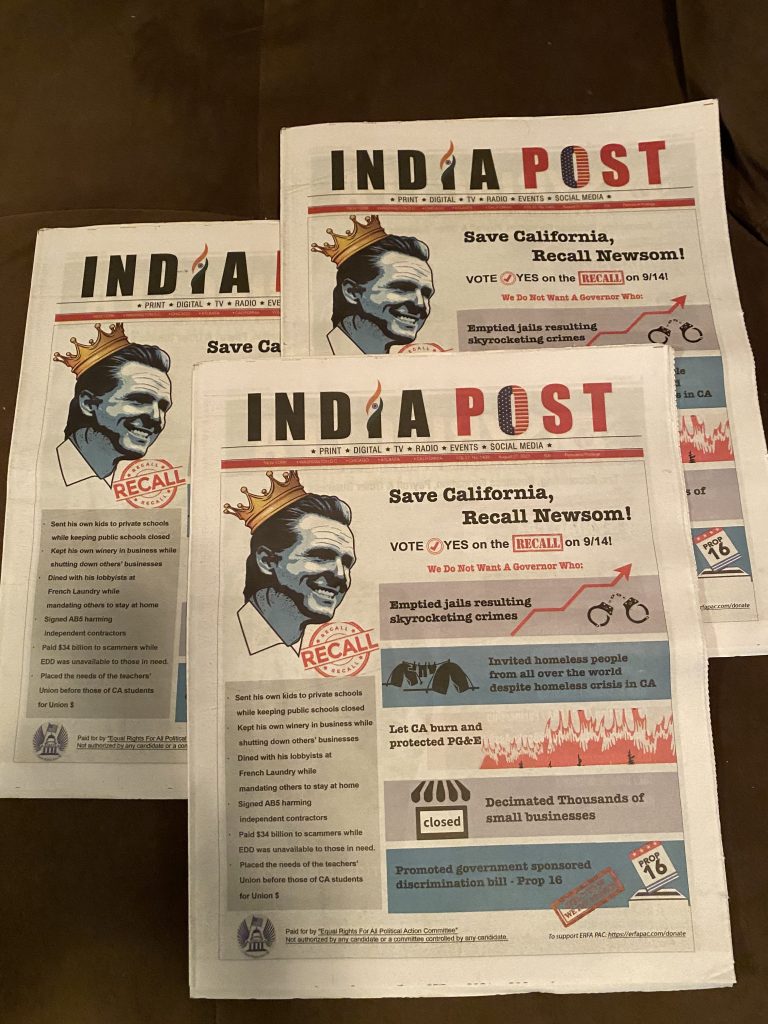 Please forward this page to your Indian friends so more people can help spread the words!